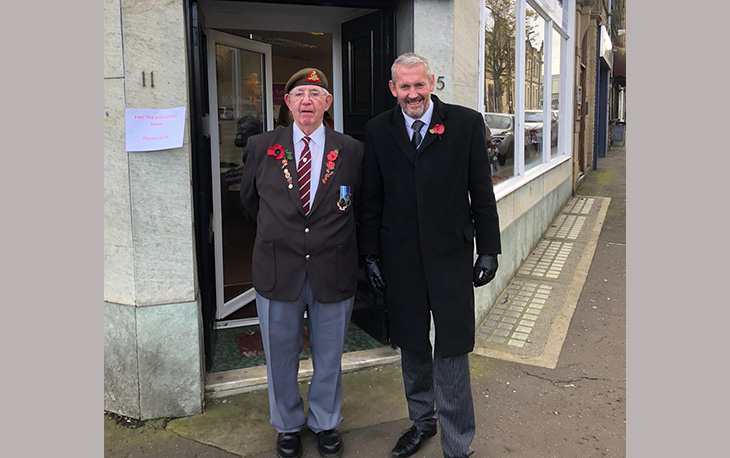 The team from Melia Powell laid a wreath at the War Memorial in Town Hall Square during the annual Remembrance Service.
Melia Powell Keighley is adjacent to the cenotaph so was the prime location from which to offer teas and coffees to everyone attending the service of remembrance on Sunday 10th November.
Over 250 cups of tea and coffee were served to the congregation who will no doubt have been grateful for something warm on a chilly autumn morning.
Thank you to the the Fleece Public House at Oakworth for kindly donating four platters of sandwiches.