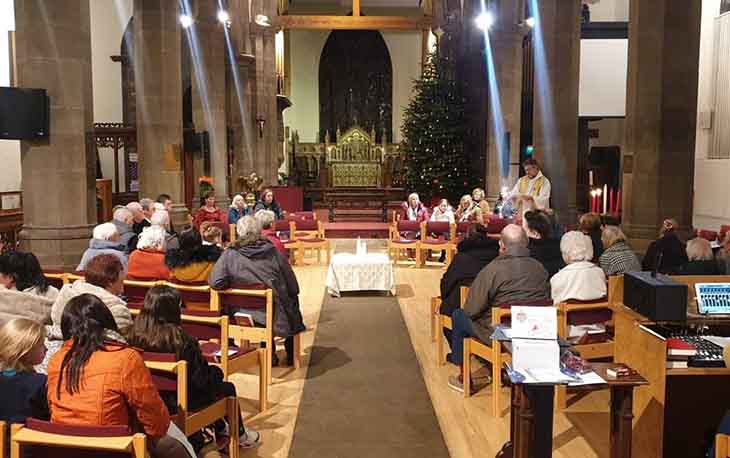 Melia Powell Funeral Service held their first Service of Remembrance on Monday 9th December at Keighley shared Church in Keighley.
Approximately 70 people including children attended the service led by Reverend Dr Jonathan Pritchard which consisted of traditional carols, readings, prayers and the lighting of candles for lost loved ones.
After the service refreshments were served and many stayed on to chat.
A total of £271.92 was raised for Sue Ryder Manorlands Hospice is in Oxenhope, near Keighley. As well as expert palliative care, they support people with life-limiting conditions, and their families.
The first of many annual services, ten people have already asked to be invited to the 2020 service.